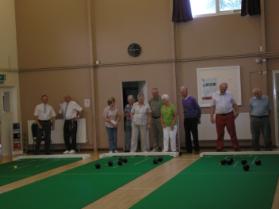 BLOOMFIELD SHORT MAT BOWLS CLUB
Woodmansterne Village Hall, Carshalton Road SM7 3HR
Monday 7pm to 8.30pm
Thursday 2.00pm to 4.30pm
Beginners welcome
Contact: christinadavis@hotmail.com or
or Tina Davis 07949318967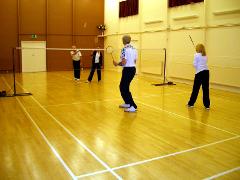 TENFORD BADMINTON
Woodmansterne Village Hall, Carshalton Road SM7 3HR
Wednesdays from 8pm to 10pm
Contact: david.collins63@ntlworld.com or
David Collins 01737 350910
WOODMANSTERNE OPERATIC & DRAMATIC SOCIETY (WODS) is an amateur society and aims to put on
three shows a year - February (junior WODS pantomine), May (usually a musical) and October (a revue, play
or variety show). All shows are performed at St Peter's Church Hall in Woodmansterne and details of
performance times and how to purchase tickets will be advertised on our website as soon as the box office
opens before each show. Website: www.wodsweb.co.uk.
CHIPSTEAD PLAYERS AT THE COURTYARD THEATRE operate from a converted stable block (the Courtyard
Theatre) in the grounds of Longshaw, towards the top of Hazelwood Lane, near High Road Junction. The
players are entirely an amateur group and have been presenting shows in Chipstead village since 1924
and, since 1995 in their own fully equipped 98-seat theatre and bar.

Contact details:
www.chipsteadplayers.org Membership Secretary donaldhindle@btinternet.com
BANSTEAD HORTICULTURAL SOCIETY has been part of the Banstead Community for more than 80 years
and their aim is to promote horticulture by encouraging gardeners to develop their knowledge and skills
whatever their interest and capacity. For further information please contact the Secretary Ms Diana Beck:
01737 271243 or diana.beck@tiscali.co.uk.

The WOODMANSTERNE MAY QUEEN event is organised by the May Queen Group which is run voluntarily
by past and present parents whose children are or have been in the May Queen parade and ceremony. The
group is non-profit making and was first formed in 1966 to raise money for various organisations either
within or connected to the village and has been a very enjoyable annual village event ever since.
FIRST WOODMANSTERNE (St. Peter's) SCOUT GROUP meets at Scout HQ, Scout Hut, Carshalton Road,
Woodmansterne on Mondays, Wednesdays and Friday evenings.
Contact details: www.woodmansternescouts.org.uk 1stwoodmansterne@gmail.com
GUIDES, BROWNIES AND RAINBOWS meet at St Peter's Church Hall weekly during term-time.

WOODMANSTERNE SPORTS CLUB
The Club House, Woodmansterne Street, Banstead, Surrey SM7 3NH
01737 350109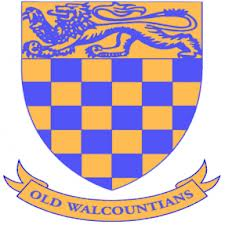 OLD WALCOUNTIANS RUGBY FOOTBALL CLUB
Carshalton Road, Woodmansterne , Surrey SM7 3HU
01737 354348