WOODMANSTERNE PRIMARY SCHOOL
Growing Learners for Life

Carshalton Road, Banstead, Surrey SM7 3HU

Head Teacher: Mrs C Goldsmith

Tel: 01737 353120 Fax: 01737 366772
Website: www.woodmansterne.surrey.sch.uk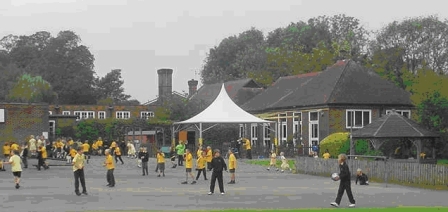 The village of Woodmansterne, in Reigate and Banstead, lies at the edge of the Surrey County Council boundary with the London boroughs of Sutton and Croydon. This unique location of a rural setting at the edge of a city provides our children with numerous opportunities to access and interact with their local and national community.
At Woodmansterne Primary School we work in partnership with children, families, staff, governors and the wider community to:
Create a culture of excellence in which everyone feels motivated and trusted to take risks
Provide a first class learning environment which recognises and fulfils the academic, social and emotional potential of every child
Recognise and meet the challenge that every child is unique and offer what is right for them
Develop pupils who love the challenge of learning and are resilient to failure
Contact Details
school@wps.org.uk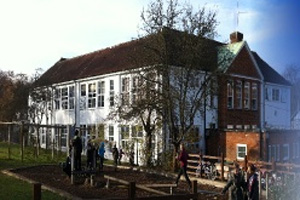 Aims
Our mission statement for all stakeholders in the school is broken down into four areas:
Standards and Achievements
Care
Provision
Partnership and Community
About Us
Chipstead Valley Primary School is located in superb grounds and has excellent facilities both inside and out.
These include a swimming pool, mini-gym, cycle track, outdoor classroom, woodland, orchard areas and an
extensive growing area cultivated by staff and children. There is also a children's centre on site which services
the needs of many local families.
Contact Details
Head of School: Clare Rackham

Chipstead Valley Primary School, Chipstead Valley Road, Coulsdon, Surrey CR5 3BW
Tel: 01737 553255 School Office: office@chipstead.croydon.sch.uk